Early Access
Team & Access Policies
Team management and granular Roles & Permissions as-a-Service, through self-configurable, in-app controllers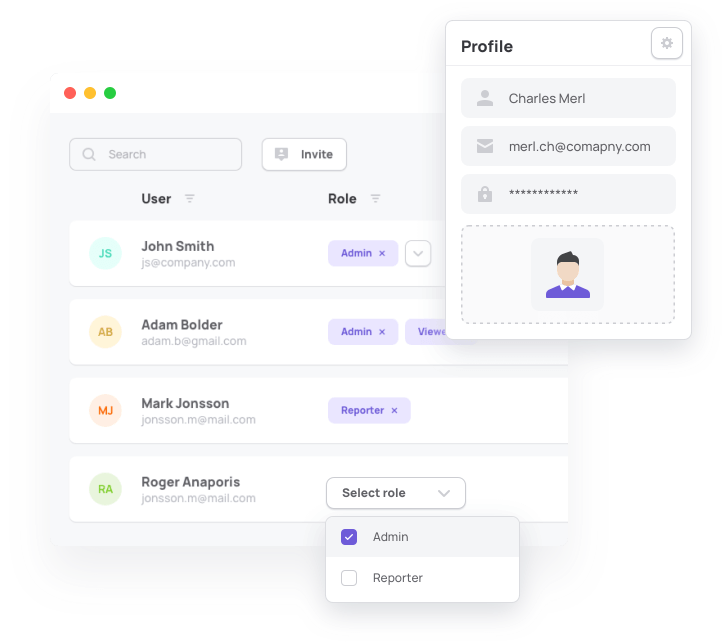 Stay tuned, more info
is Coming soon…
Component description
Allowing your customers to manage their team access and permissions, from groups down to individuals, is crucial for enterprise readiness.
Frontegg™ gives your customers powerful access management that is easy to use and connects directly into your product's existing identity providers.
With the option of sitting directly on your API gateway, Frontegg can act as the gatekeeper--evaluating roles and permissions--to allow or deny access to any backend API in a single location. This minimizes the need to repeatedly evaluate roles and permissions on every route within the application. Your customers can set their own granular roles in your app, and assign them to their team members.
Read more