Team & Access Policies
Authentication, team-management and granular Roles & Permissions as-a-Service, through self-configurable, customer facing, in-app controllers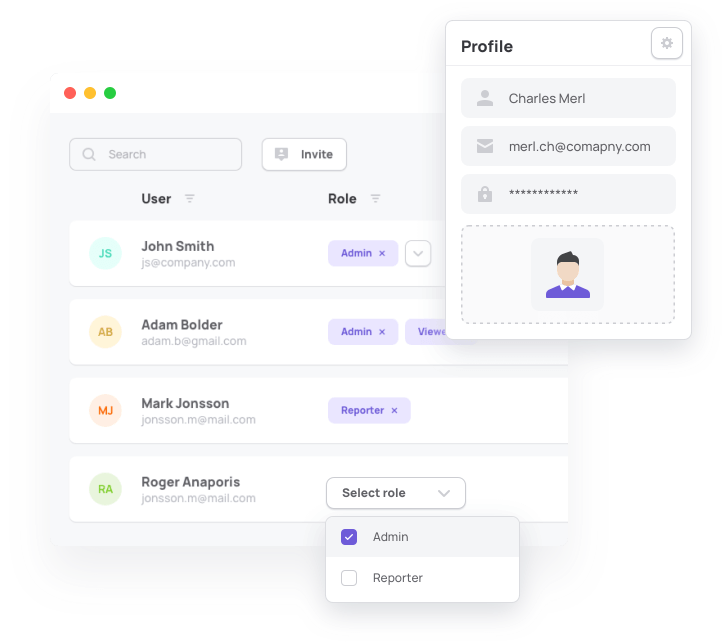 Component description
Allowing your customers to authenticate and sign-up to their accounts, manage their authentication policies, team-access and permissions, from groups down to individuals, is crucial for enterprise-readiness.
Frontegg™ provides your customers with a powerful access management that is easy to use and fully customizable & flexible, so that it could fit perfectly within your existing SaaS application. Featuring all security-intensive capabilities, such as: various method MFA, strict password policy, CAPTCHA support and much more, so you can meet the most extensive security and privacy policies standards.
With the option of sitting directly on your API gateway or as a "Permission as-a-Service" SDK, Frontegg can act as the gatekeeper--evaluating roles and permissions--to allow or deny access to any backend API in a single location. This minimizes the need to repeatedly evaluate roles and permissions on every route within the application. Your customers can set their own granular roles in your app, and assign them to their team members.
Read more