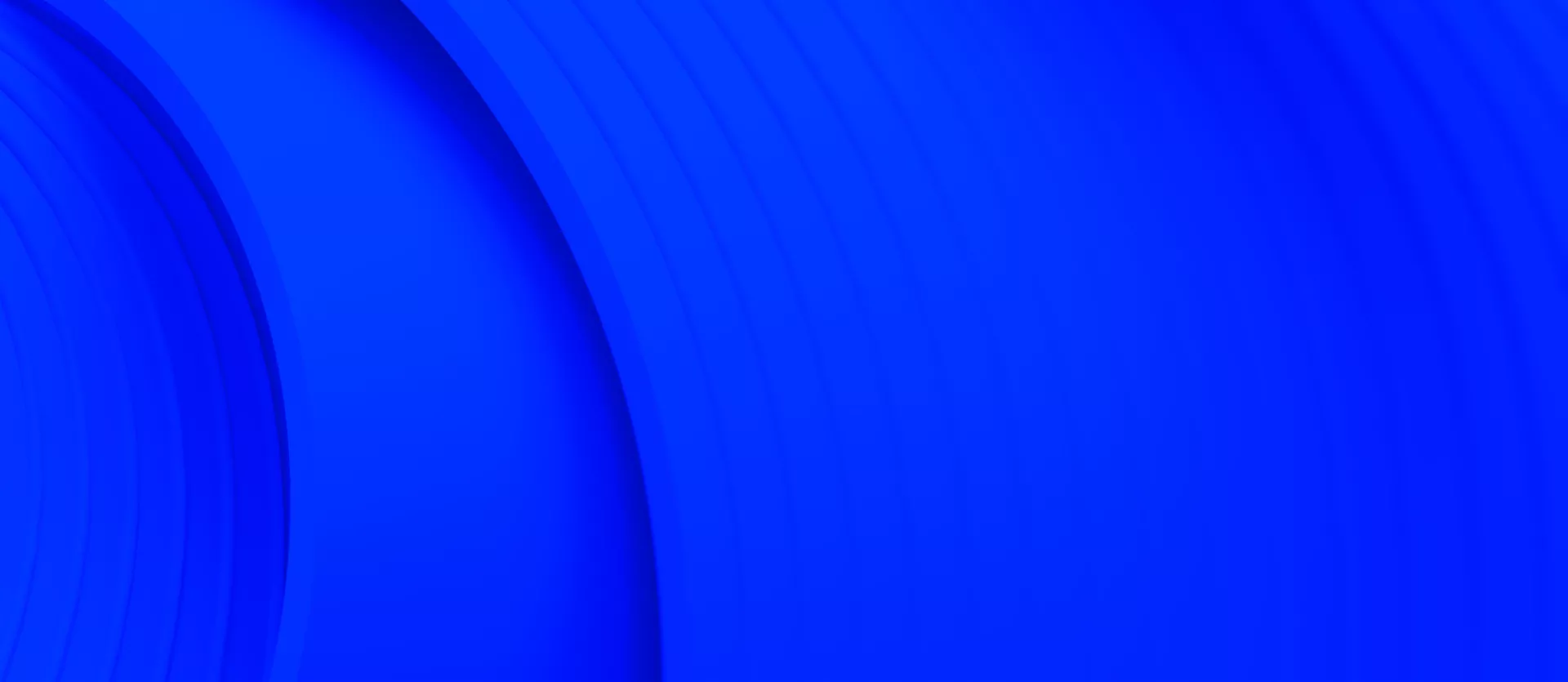 Elevated User Experience
Frontegg's rich user management platform ensures application performance, scalability and security – in a whole new league of customer experience. Integrate effortlessly, and save time to focus on your core product.
Start Now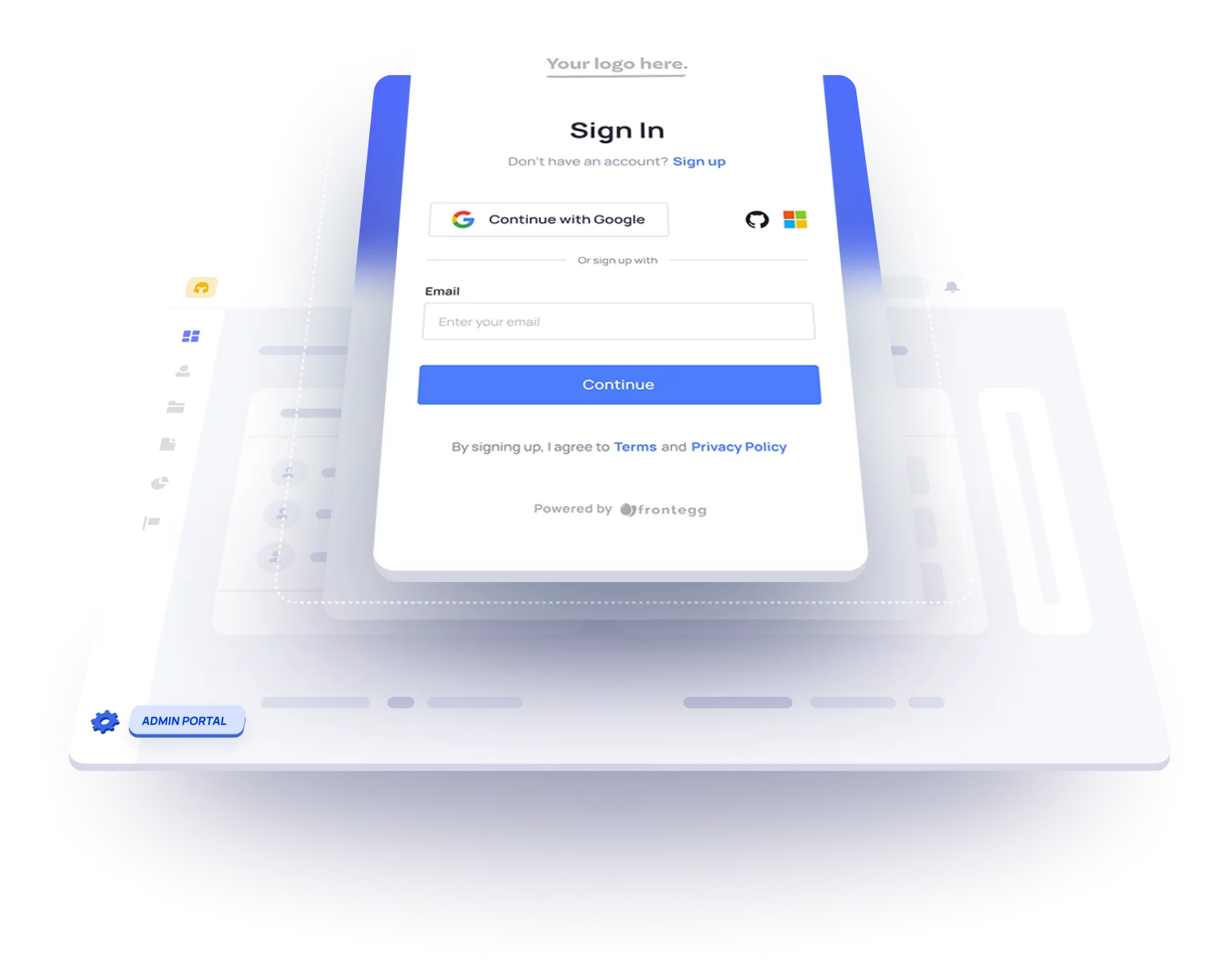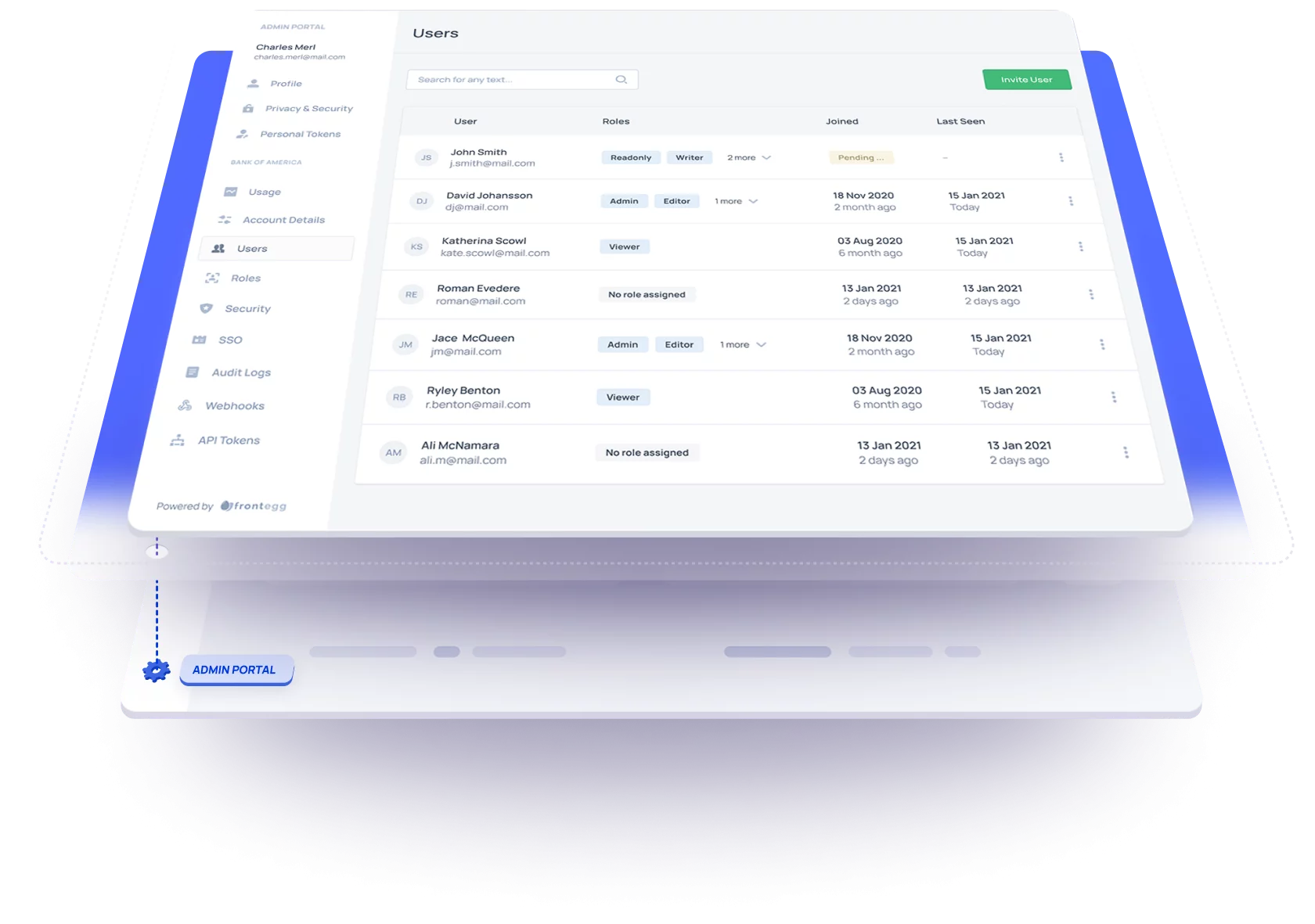 Frontegg Layer

Admin portal & Login Box UI

Frontegg sits on top of your product, as the user management layer, giving you the freedom to work on your competitive edge. Your admin portal can be customized per your brand style.

Your Product Layer

Core Product Features

Frontegg does not interfere with your product core backend and frontend, and is seamlessly integrated, so your customers feel a frictionless experience.
Toggle in, toggle out
Frontegg makes it easy to add or remove capabilities via a simple UI.
Use your portal back-office to customize your customers' experience by a toggle.
Try for yourself.
It's that simple
Your Data.
Your Control.
Full control of any aspect of the data, through a rich set of APIs, Webhooks and the Frontegg SDK.
Read the docs
Read the docs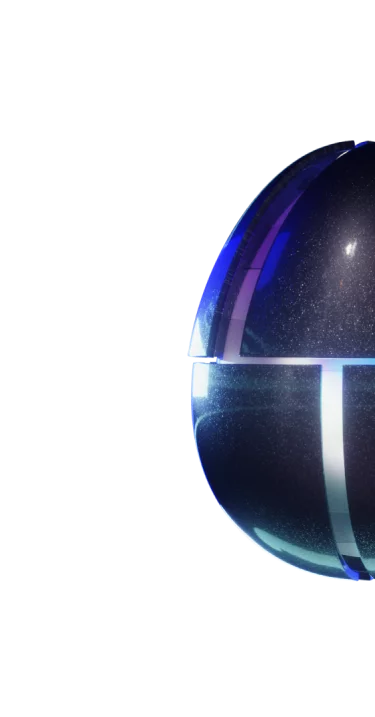 Security and Compliance Built-In.
Enterprise-grade security and privacy is at the core of what we do, so you can rest assured that we equip you with the most up-to-date and highest standard regulations.
Visit our trust center
CCPA Compliant
GDPR Compliant
SOC2 Type 2
ISO27001 Certified