Enterprise & Social SSO: Self-Served
What does self-served SSO mean? Once you integrate Frontegg's SSO solution, your customers can configure their SSO completely on their own.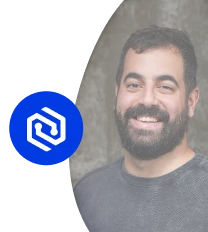 "Frontegg Single-Sign-on and Secure Access features were 10x faster to implement compared to other solutions"

Get the full case study
We Got Your Back - and Front
Preparation for technical audits, meeting regulatory standards and avoiding breaches are burdensome for developers. Frontegg™
See how it works
See how it works
Login box
Frontegg's login box to let users authenticate quickly, hassle-free.
Admin portal
A customer-facing layer that allows users to gain full control over their account usage.
Fast Time-to-Market
Release a mature product while allowing your engineering team to focus on core development.
Self-Service
Allow your customers to fully manage every aspect of their accounts.
Enterprise Readiness
Unlock enterprise opportunities by integrating advanced capabilities in minutes.
Developer-first
Secure your end-user access through powerful multi-tenant features & controls.