Single Sign-On (SSO)
Improved security and usability with a fully compliant self-service single sign-on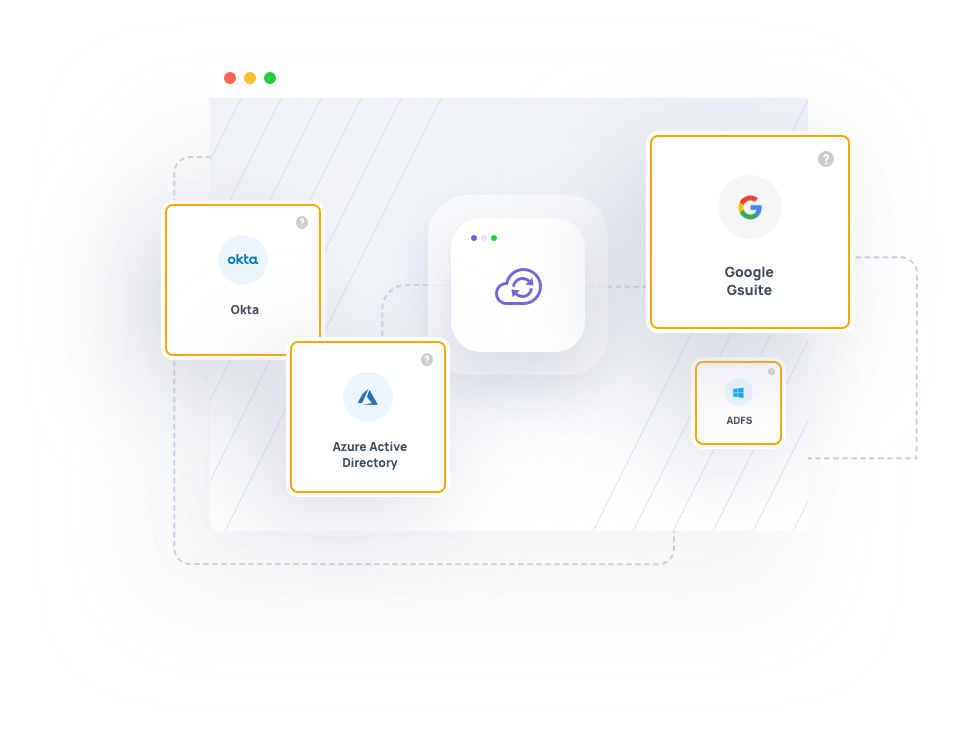 CATEGORY
Security
& Compliance
Component description
Enterprises rely on SAML-based SSO for improved security and usability, and to overcome IT fragmentation and administrative overhead.
Frontegg's advanced SSO identity management system and SSO secured flow enable your customers to apply identity federation to their authentication flow in a single click. Domain verification is added as an extra security layer to avoid impersonation, meeting corporates' requirements for secured user authentication and regulatory compliance.
Streamlined support of Okta, G Suite, Azure AD and ADFS, and SAML 2.0 compliance, ensure that all your customers can utilize your SSO solution seamlessly.
Frontegg's SAML/SSO is self-service, ready to use in a completely managed serverless approach. Or, leverage Frontegg's Agnostic-Environment approach by installing a docker container or a helm chart on your k8s environment or even on your customers' cloud/prem.
Integrate this Frontegg component in under two hours… and you're in business.
Read more
Typical costs during own
implementation
If you were to develop your own custom reporting feature,
it would typically involve:
Development costs

Maintenance costs

Cloud and I/S costs
BE
ENTERPRISE READY
Stay up to date with all the news, products, and updates you need to provide your clients with the ultimate SaaS experience.
By subscribing , I agree to Frontegg's Terms of Service and Privacy Policy.
I further agree that Frontegg may contact me with marketing communications. You may unsubscribe at any time.