There is nothing better than absorbing knowledge from leading SaaS professionals when it comes to Product-Led Growth (PLG). Getting in touch and engaging with these influencers can significantly boost your PLG efforts. We are glad to share a list of Top-11 PLG gurus that you must follow on social media in 2022 to stay ahead of the curve. Let's begin.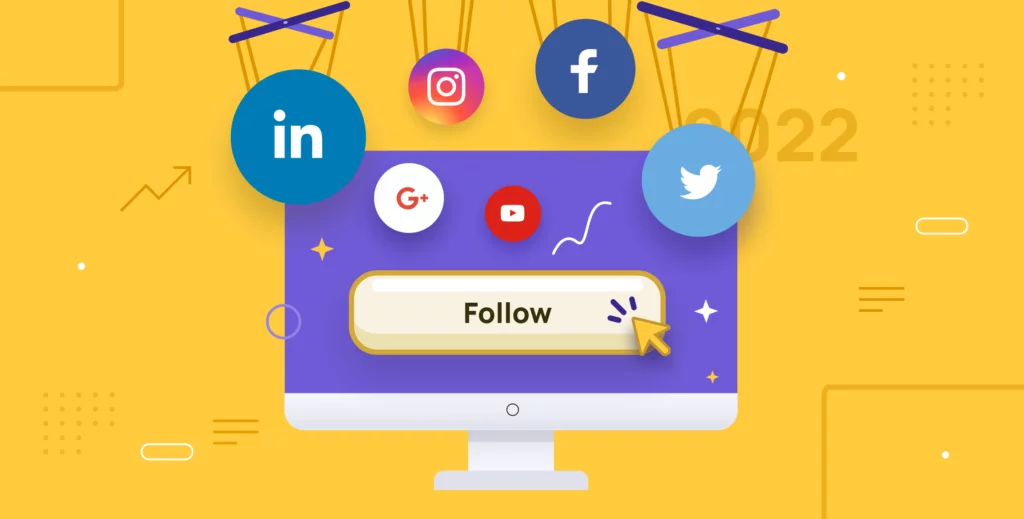 PLG is taking center stage across all SaaS domains due to the benefits it brings to the table. This methodology is empowering end-users by giving them more in-app freedom and independence, something commonly referred to as self-service. Besides eliminating in-app friction and optimizing the UX, PLG-d apps also eliminate value gaps. Learn more in our detailed blog post.  
Related: Top 11 PLG Tools to Watch in 2022
The following list of PLG influencers is not conclusive in any way or form. Feel free to recommend your favorite PLG experts in the comments section below.
#1 – Wes Bush
Founder and CEO of ProductLed
Follow him on LinkedIn, Twitter, and Facebook
Simply put, Wes Bush is the "Bill Gates of Product-Led Growth". He is the first persona you should follow if you want to get PLG-d. Besides his ProductLed portal, Wes is arranging the Product-Led Summit and managing the Product-Led Podcast, both popular ventures today. Also make sure you check out his bestseller Product-Led Growth to get started with your journey.
#2 – Despina Exadaktylou
Speaker, Writer and Founder of Product-Led Growth Hub
Follow Her on LinkedIn, Twitter, and Facebook
Despina is one of the most proactive and inspiring PLG experts you can find today. With over a decade of SaaS expertise (4 in PLG), she founded Product-Led Growth Hub, the world's first PLG academy. Despina is now the organizer of PLG Disrupt Summit, a popular PLG Gathering and networking event. She is a true growth champion and a featured speaker at top global events.
#3 – Eric Peters
Growth Product Manager at Hubspot
Follow Him on LinkedIn and Twitter
Eric Peters is a true PLG rockstar. Under his supervision, HubSpot has become a true industry benchmark. He has been very active during the COVID-19 pandemic, where product managers have to adapt to a remote-first reality, where recognising emotional tendencies and soft skills are very crucial. Eric is also an Advisory Board Member for Udacity's digital marketing curriculum.
#4 – Ramli John
Entrepreneur and Managing Director at ProductLed
Follow him on LinkedIn, Twitter, and Facebook
Ramli John is considered by many to be the "Elon Musk of Product-Led Growth". He has been active in pioneering this SaaS revolution for years, with multiple books, lectures, ventures, podcasts, and more. He's currently managing ProductLed, an industry-leading portal for all things PLG. Despite being extremely busy, Ramli is always open to new ideas and collaboration offers.
#5 – Keiran Flanagan
Growth Consultant, SVP Marketing at HubSpot
Follow him on LinkedIn and Twitter
It's no secret that HubSpot has become a household Marketing name over the last decade (over 100k customers and $1 billion in revenue). Keiran has played a big role in this exponential growth and widespread adoption. But it goes way beyond HubSpot. Keitan also privately helps SaaS companies enter hypergrowth with PLG strategies. Check out the GrowthTDLR Podcast that he co-hosts.
#6 – Kyle Poyar
Operating Partner at OpenView
Follow him on LinkedIn and Twitter
With over a decade of demonstrated experience in the SaaS industry, Kyle is now fully focused on promoting cutting-edge PLG strategies and approaches. He backs up all of his opinions with concrete numbers and statistics that have been derived from hundreds of different use cases and scenarios. Make sure you are subscribing to his Growth Unhinged Channel.
#7 – Sam Crowell Richard
Director of Growth at OpenView
Follow her on LinkedIn and Twitter
Sam has taken product management to the next level with her unique vision and strategies. She understands the importance of having a compelling user interface and having a dynamic PLG strategy in today's uber-competitive SaaS space. Sam's growth team at OpenView is helping dozens of companies to elevate their conversion and retention metrics today.
#8 – Mickey Alon
Co-Founder and CTO at Gainsight (Former GVP of Engineering at Marketo)
Follow him on LinkedIn and Twitter
Mickey is passionate about designing, building, and launching innovative products that drive business success. After leading global engineering at Marketo, he was the CEO of Insightera, a real-time targeting and personalization platform powered by ML, which was acquired by Marketo. Mickey then co-founded Aptrinsic (Gainsight PX), a leading PLG platform.
#9 – Sachin Rekhi
Founder and CEO at Notejoy
Follow Him on LinkedIn and Twitter
Sachin is a seasoned PLG expert who is constantly developing new product strategies. His peers always mention his analytic skills and user experience knowledge. Sachin has spoken at Wharton, Google, and Stanford, where hundreds of professionals have absorbed his thoughts on PLG. He is consistently publishing new articles and insights on his website.
#10 – Teresa Torres
Speaker, Author, Advisor, and Product Discovery Coach
Follow her on LinkedIn and Twitter
Teresa Torres helps digital product teams adopt continuous product discovery practices including a regular cadence of customer interviews, rapid prototyping, and assumption testing. She emphasizes strong critical thinking practices to ensure there is a strong connection between what the teams are learning in their research activities with the PLG decisions that they are making.
#11 – Gibson Biddle
Mentor, Advisor, Speaker, and Influencer
Follow Him on LinkedIn and Twitter
No Product-Led Growth list can be complete without mentioning Gibson Biddle. He is a globally-recognized product leadership and PLG strategy expert, who has helped dozens of consumer tech companies of all sizes achieve greatness and make an impact in the SaaS industry. Make sure you check out his website to gain access to exclusive lectures, articles, tutorials, and workshops.
Related: Self-Service and PLG: A Budding Love Story
The aforementioned list can't possibly cover all PLG experts that are changing the complexion of the SaaS stratosphere. Here are some honorary mentions:
Product experiences are no longer an option. Whether you're a newbie or an old-timer in the Software-as-aService (SaaS) space, knowledge is power. Product-Led Growth (PLG) is evolving rapidly and you need to stay on top of things today. We are sure this list of experts will help you stay informed, updated, and inspired in 2022 and beyond. Get started now!